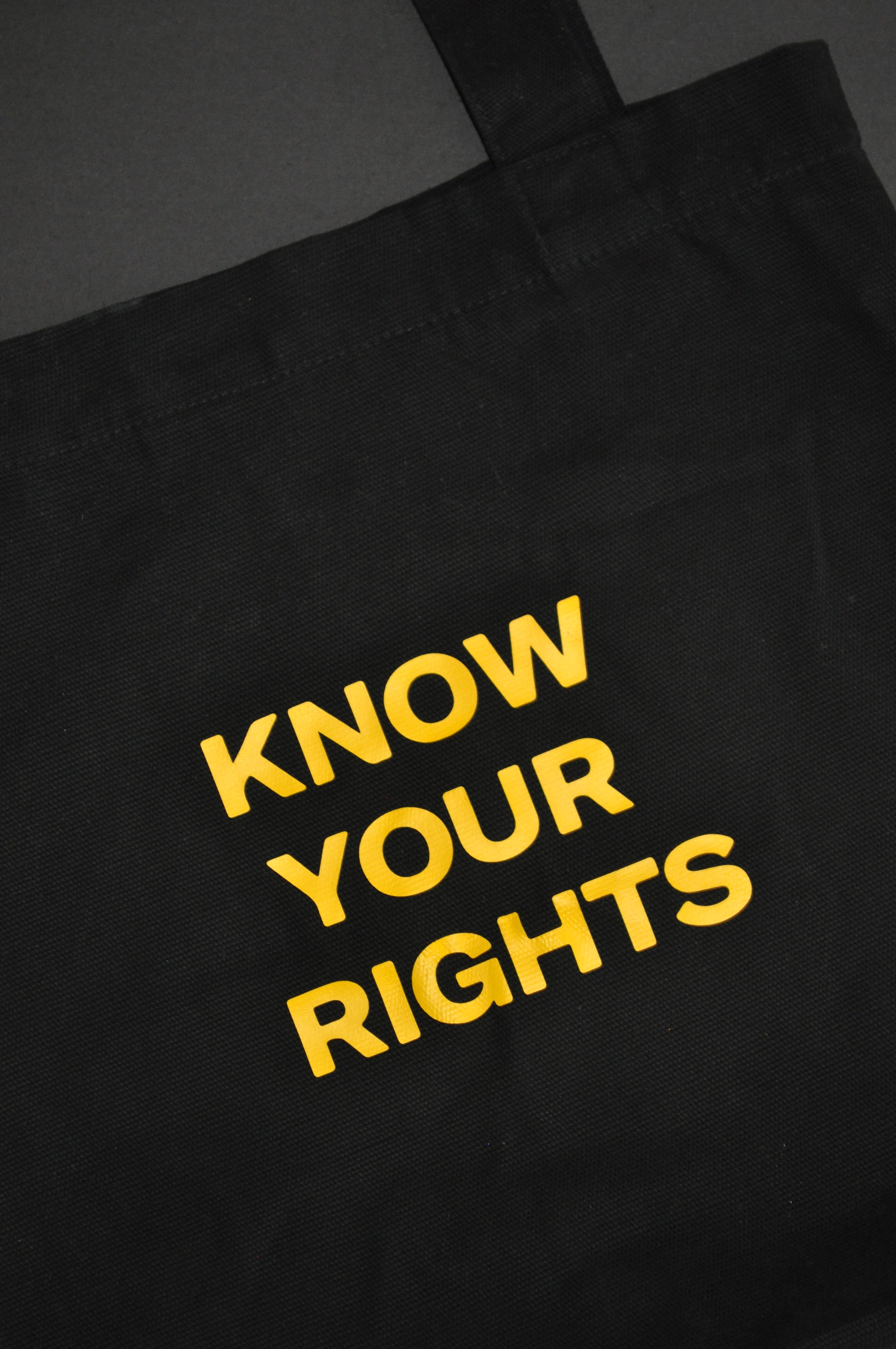 Know Your Rights

---
2018
---
Studio Project / Campaign


Know Your Rights is a call to action for users to understand their rights when using social platforms such as Instagram and Facebook. The terms and conditions are a set of rules that one has to abide by to use a service. I wanted to expose Facebook's terms and conditions, that many users may not be aware of. The ability to share content online and in turn Facebook use existing and current data, is quite an alarming concept. I wanted to highlight, and bring attention to the disclaimers so that users may become more aware of their rights, and the accessibility of content online.

The three main components of the application for the "Know Your Rights" campaign are A1 posters, tote bags, and stickers. I approached these applications with a strong reference to certain disclaimers in the terms and conditions on Facebook. I chose the colours black and yellow, to create a bold statement. This represents the hazard signs and the prospect of potential risks. I wanted this campaign to be concise, and incorporate a quick call to action.